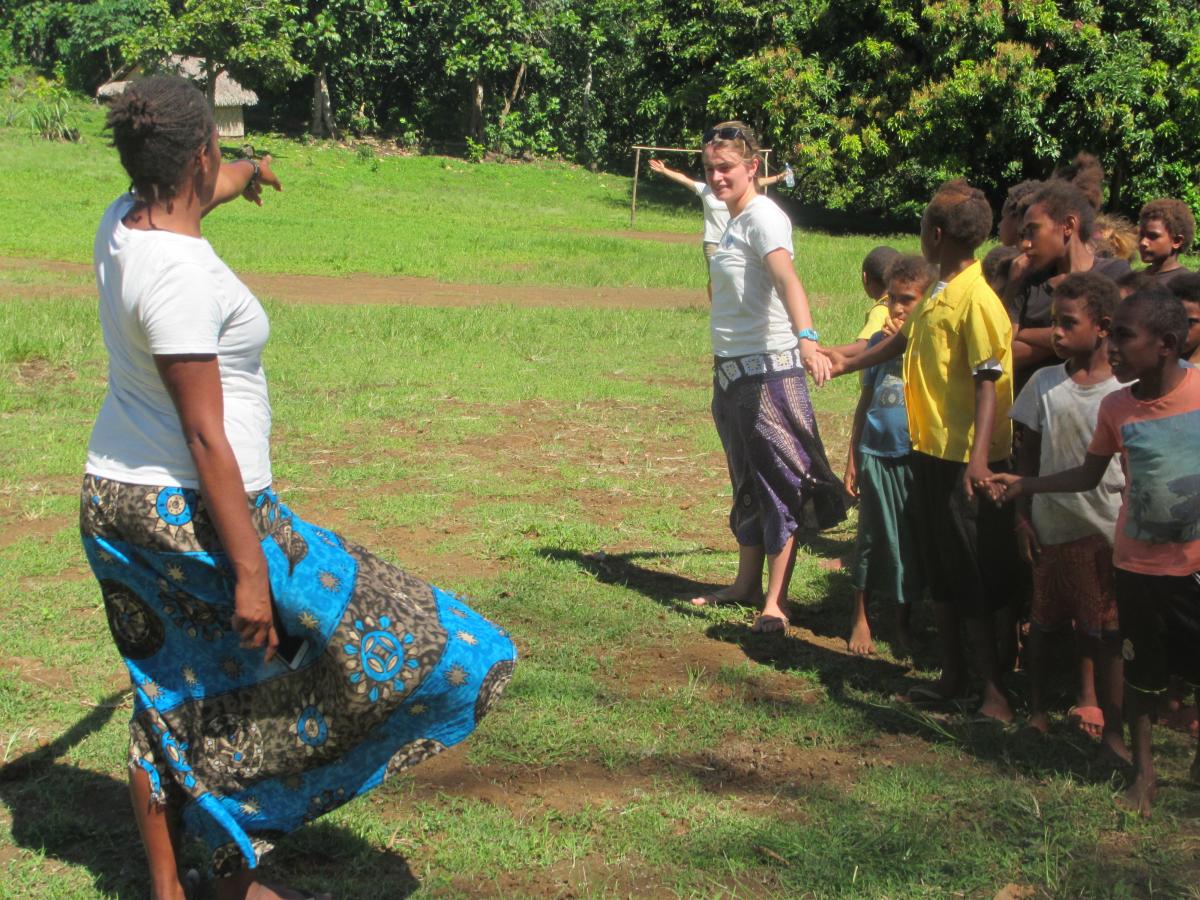 Below are the voluntary roles that we accept applications for on a rolling basis. Volunteers who join us on our expeditions are expected to financially contribute to cover expenses like boat fees, accommodation and food. The required contribution depends on period of involvement and relevant experience and will be discussed with qualified candidates. All our work is profound, hard, challenging and very rewarding. If you are interested in one of the roles please send your CV and cover letter to operations@oceanswatch.org.
---
Terrestrial Environmental Economist
We need someone to assist us in the Temotu Province of the Solomon Islands for 4 weeks in September to work with and help train our local field team. The job is to assist in a Forestry Survey (basal area transects) to ascertain the economic feasibility of a FSC Milling and a Carbon Trading project as alternatives to logging. Some desktop research prior and a simple report needed after the trip. We have an office and basic accommodation near the field site. We cover a flight from a Pacific Rim country and cover in field expenses but this grant does not cover a wage. This role would suit a recent MSc graduate with some GIS mapping experience and ability to do tree ID in this habitat. Understanding of REDD+, Plan Vivo, FSC is a big advantage. This is a great opportunity to be part of a team that will save 50,000 ha of prime rainforest from the loggers and miners and at the same time set up a sustainable income for local land owners.
Conservation and Sustainable Development Program Leader – Currently filled
This roles involves taking the lead on the Sustainable Livelihood program and the Marine Conservation program. The Program Leader is responsible for ensuring that all the project work is completed in a timely manner, manages the budgets, liaise with head office and most importantly ensure that our core values are being adhered to. For this role we look for someone with a relevant degree in Development studies or similar and working knowledge of tropical marine ecosystems and experience with conservation projects.

Socio-Economic Development Program Leader – Currently filled
This role involves working (online or at our office in Matapouri, New Zealand) on our diverse development projects such as the Virgin Coconut Oil program and Carbon Trading. This role will involve fieldwork on board our yacht to help us to do follow up work with communities in Vanuatu and the Solomon Islands. The work includes project development, fundraising, communication and marketing, project delivery, monitoring and evaluation, awareness raising and capacity building. For this role we look for someone who has good working knowledge of the UN Social Development Goals and experience in communities in the Pacific or developing world. An aptitude for languages is essential.
Filmmaker and Editor
This role involves editing the footage to tell our "story" and demonstrate the work we do. We have approximately 1 TB of semiprofessional footage that is currently not being used. We can offer free accommodation to an editor at our office in Matapouri, New Zealand and the possibility to join a field trip for a few weeks to fill in any gaps in the footage we have. Our field trips are by yacht and access very remote Islands.
Yacht Skipper
For this role the minimum qualification is RYA Ocean Yachtmaster (or RYA Offshore Yachtmaster with several ocean passages) and 25,000nm as skipper. Reporting to OceansWatch Executive Director. Good engineering and general boat maintenance skills are essential as you will be responsible for boat prep (to NZ Cat 1) and sailing in very remote areas. Very good people skills are absolutely essential in this position. An OceansWatch skipper needs to be very self-aware and very good at empowering as opposed to telling crew what to do! Safety is paramount so your record must be impeccable. You need recent First Aid qualifications. We would expect the skipper to have a strong interest and be keen and able to contribute to other areas of our work. Subject to funding we hope that this position can be fiscally neutral.